News
Open Sundays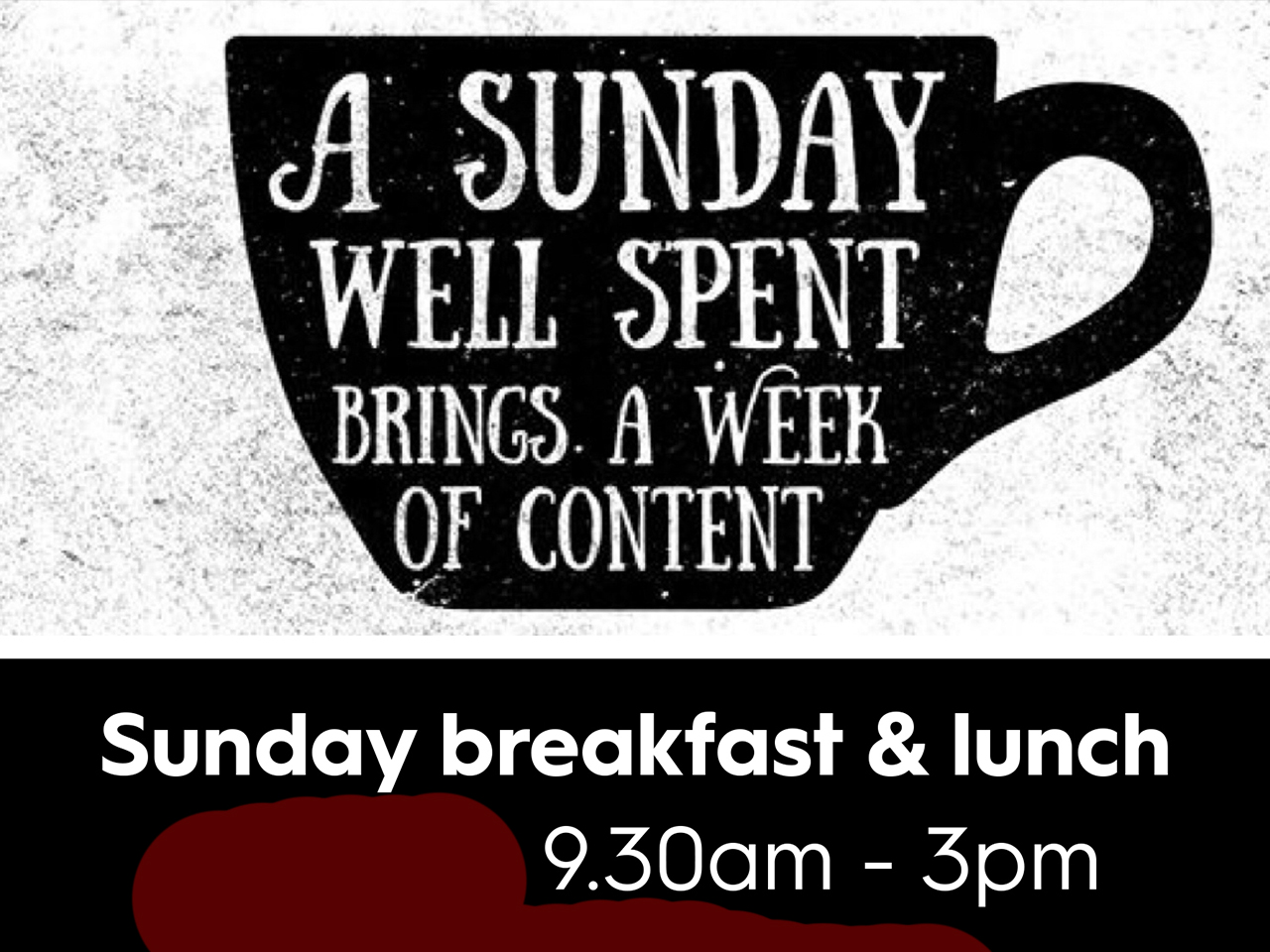 SOOTHING SUNDAY BREAKFAST & LUNCH WITH LIVE MUSIC
New breakfast menu and also Sunday lunch 3 course, table d'hote £25pp, (changes each week) also vegetarian, gluten-free and children's menu. Please note that we can accommodate large tables for special occasions such as birthdays and anniversaries. Our Platform Room can sit up to 12 people, Gallery Room up to 20 people and our Arches Room up to 34 people, pre-booking essential.
Bookings on Tel. 01254 823446 or book online at www.bredamurphy.co.uk
Please note tables of 6 or above may need to pay a deposit and pre-order.
SUN 10th FEB  9.30am – 3pm
SUN 17th FEB  9.30am – 3pm
SUN 3rd MAR  9.30am – 3pm
SUN 17th MAR  9.30am – 3pm St Patrick's
Mothering Sunday
SUN 31st MAR  9.30am – 3pm Mother's Day
Breakfast & lunch with live music 12.30 – 2.30pm