News
We're Hiring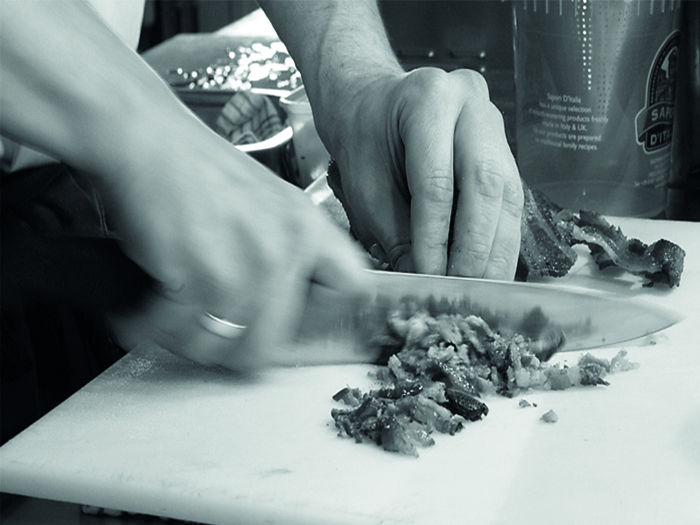 ****JOB VACANCIES****
****SENIOR CHEF DE PARTIE – FULL TIME****
Salary: Up to 21k + tips (dependant on experience). 
Skills:
Experience catering for similar high standard and volumes
Have excellent culinary skills with attention to detail
Have sound knowledge of hygiene, health and safety requirements
A creative thinker with sound knowledge of the latest food trends
Self-motivated with the ability to work in a pressurised environment
Will have level 2 or 3 hygiene certificate
At least 1.5 years experience in a similar role
Have excellent communication skills
Team motivated and able to build good working relationships
****PASTRY CHEF – PART TIME****
Salary: Up to 21k pro rata + tips (dependant on experience). 
Applicants will need to demonstrate:
-Self-motivation and a passion for hospitality and cooking
-Effective time management of busy kitchen section
-High standard of food preparation
-Excellent palate
-Attention to detail.
-Experience in a previous Pastry chef role.
You will demonstrate adequate pastry skills and operations. Work as part of a team on the pastry section for preparation and cooking of restaurant dishes as designated by management. Show interest in participating in menu planning for dessert items, for the restaurant and takeaway.
The Pastry chefs key responsibilities include preparing quality pastry items such as breakfast items, desserts, bread, ice creams, sorbets, creams, simple cakes and special request items.
****WAITING/BAR STAFF****
Salary: £4.35 – £8.25 p/hr + tips (dependant on experience). 
WE ARE LOOKING FOR PASSIONATE PROFESSIONAL FULL TIME AND PART TIME WAITERS/WAITRESSES WITH A GREAT PERSONALITY TO SHARE THEIR PASSION FOR THE HOSPITALITY INDUSTRY IN DELIVERING SERVICE WITH A SMILE.

You will be working in a busy environment which requires consistency in customer service, flexibility and being able to work well under pressure. To join our team, ideally with a minimum of one year experience in a similar environment is necessary

Ideal applicants will be keen, well-presented team players and should have a good knowledge of customer service and catering, but above all be passionate about food and drink.

The job description is to:
Greet our customers in a warm and friendly way
Use your extensive knowledge of the menu to answer customers' questions & make recommendations
Act as a final check on the quality and consistency of food and drinks before they are served
Assist the management team in maintaining standards
Clear tables and plates, glassware etc. efficiently and professionally, cleaning as you go
Make sure your customers have a fantastic experience that exceeds expectations.
Keep up with Health & Food Safety standards
Benefits:
Work with an award-winning team featured in Michelin, Hardens & Good Food Guide and achieved 1 rosette AA award and Trip Advisor Excellence Award.
Work in the beautiful Ribble Valley, voted the second best place to live and work in Britain, with easy road and rail networks.
Help build a positive team and family spirit.
Competitive industry salaries, favourable working hours and shifts.
Tip share scheme
Salary exchange schemes, such as childcare vouchers.
Please email a cover letter and C.V. to [email protected] or tel. 01254 823446